Profile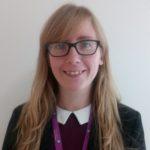 Natalie Lamb
I'm a PhD scientist researching how to treat drinking water better
Curriculum Vitae
Education:

Brockhampton Primary School (SATs), Tenbury High School (GCSEs), Hereford Sixth Form College (A Levels), University of South Wales (BSc), Cranfield University (MSc), University of Sheffield (PhD)

Qualifications:

GCSEs in English Language, English Literature, Maths, Science, Double Science, ICT, Applied ICT, History, Geography, French, Music. A levels in English Language, Biology, Psychology, Sociology, General Studies. BSc in Biology. MSc (by research) in Microbiology.

Work History:

I spent a year as an Assistant Operational Scientist for Anglian Water when I finished my MSc (masters of science) but before I started my PhD

Current Job:

PhD researcher in Civil Engineering and Microbiology at the University of Sheffield and Anglian Water

Employer:

The University of Sheffield is the top fifth university in the UK for best overall student experience and have the best UK Students' Union. This is impressive when you imaging there are 130 universities in the United Kingdom.

Anglian Water are a water company that serves the East of the UK. They supply clean safe drinking water and treat sewage from toilets for more than six million people in this area.

It sounds a bit confusing that I work at both the University of Sheffield and Anglian Water. What this means is that I am doing my PhD with  the University of Sheffield, that's like my school. But actually I am based in Peterborough in industry with Anglian Water. Anglian Water pay for my research so I work in their offices but I go up to the University of Sheffield a few times a month.
Favourite thing to do in my job: I love being on a water treatment works in a hi-vis jacket, a hard hat and steel capped boots taking samples of water

About Me

I love science, being a geek. shouty music and video gaming

Read more

I live with my boyfriend in a very small flat in a pretty small town in the East of the UK near Peterborough. Where I live there is no train station and the buses don't come very often and are really slow. So I have a little purple car that I have called Rattata because it is the exact same colour as the Pokemon!

As you might be able to tell, I'm a big geek. I love Pokemon and playing video games. I've never played Fortnite though- I've downloaded it but just not got around to playing it yet.

My favourite food is Chinese and I really love lemon chicken with egg fried rice. I could eat it all day every day and maybe I would if my boyfriend didn't hate Chinese food!

My aim in life is to have a dog. Dogs are my favourite animals and my family have two dogs (they have two dogs, one cat and two guinea pigs). I really miss not having any pets around, although I don't miss picking up dog poo!

My hobbies are running (I'm training for a half marathon at the moment to raise money for Cancer Research UK), reading, listening to my music (which I do a lot while running), playing video games playing 02 touch rugby, scuba diving and travelling.

My Work

I'm a PhD scientist researching how to treat drinking water better

Read more

I am a PhD researcher. This means I'm a student who goes to a university instead of a school. The qualification I am trying to get at the end of it, similar to SATS or GCSEs or A Levels is a PhD (Doctor of Philosophy). It is called a Doctor of Philosophy because it means you're not a medical doctor (Doctor of Medicine) but something else. My PhD, for instance, is in engineering and microbiology. So although it is called a Doctor of Philosophy, it doesn't have to be in philosophy but can be in any subject.

My PhD is different to school because I have no exams or lessons. Instead, PhD students have to write one giant piece of coursework, around 80,000-100,000 words, basically a book, about what experiments you have done and what you have learned. That's a lot of writing! But I don't mind because I hate exams! Also, PhDs are 3-4 years long. I think it's plenty of time to write a book. I am in my 3rd year and have 1 year left to go.

The research I am doing to get my PhD is all about drinking water. At the moment in the UK we have really good quality water but we use a lot of chemicals (e.g. chlorine) and do a lot of treatment (which costs people time and money) to get water from river water to tap water. I'm looking into how we could get the same quality of water but using other ways of treating it. For example, we could use UV light instead of chlorine. 

I'm building big loops of pipe (13m long), one which has water treated with no chemicals in and one which has water treated with chemicals in. I'm going to compare what microbiology, what creatures grow that can't be seen by human eyes, in both of these pipes and see if there are any differences. But how can I count these creatures if I can't see them? I use equipment called a "flow cytometer". I use lasers to count the numbers of cells.

I really enjoy my work. I think it is really important for everyone in the UK to have safe, clean drinking water. In the future, some of the chemicals we use right now will have ran out. I'm trying to look at new ways of treating water that won't run out.

My Typical Day

I can be on a water treatment works and in the laboratory taking/analysing water samples or out and about at events learning/teaching or in the office writing

Read more

Sampling Days (twice a fortnight)

Sampling Schedule

8-10:30am travel to experimental site
10:30-12:30pm take samples, basic analysis on site
1-2:30pm travel to laboratory
2:30-5pm analyse samples in the lab
5-7:30pm travel home

Tasks: take samples from experimental sites, do basic site analysis (e.g. chlorine, temperature, turbidity), read meters, record data on site, check everything is running correctly/solve any problems, do complex lab-based analysis, record results

Event Days

Teaching

PhD Tutor with The Brilliant Club
2h slots once a fortnight (go to industry office after)

Conferences

Discuss research with a poster or presentation
1 international per year, 2-3 UK per year

Training

Usually at The University of Sheffield
2-3 per year

Tasks: explain my research to specialised and non-specialised audiences, network with other scientists and engineers, keep up to date with other research, improve and build on current skills

Paperwork Days

Office in Industry (all other available days)

7:45-8:30am travel to the office
4:30-5pm travel home from the office

Work from home (once a week)

8am start work
5:30pm finish work

Office in University (once a fortnight)

6-9:30am travel to University of Sheffield
3:30-6:30pm travel home from University of Sheffield

Tasks: writing literature reviews or thesis chapters, analysing preliminary results, catching up with emails, ensure my steering group and supervisors are caught up with my progress, apply to talk at conference, organising travel/calendar

What I'd do with the prize money

I would love to use my money to fund the next science festival to make sure it is free for school children to come along to.

Read more

Last year I helped organise a week-long science festival in my town with a group of other volunteers. The festival included a range of exciting, enjoyable and stimulating events for pupils from nursery to Key Stage 2. We were trying to encourage children at all levels in the curriculum to be inspired by science. It was loads of fun! Here are some of the events we planned:

Zoolab- The children were introduced to mini-beasts and shown the differences in behaviour and habitat and told how to look after them. Those who wish are allowed to handle the animals.
Science Magic- A high energy, non-stop performance which amazed pupils with super magic tricks that are based on science.
Dave Shaw's Rainforest Roadshow- A fantastic rainforest show that inspired an interest in biology for all.
Who it the World's Greatest Athlete?- This question was answered as well as the fascinating science behind being the fastest, throwing the furthest and jumping the furthest and highest was explained.
Earthbound Misfits- Misfit Mark's performance used the arts of circus, comedy and street theatre to explain Isaac Newton's scientific discovery. They also ran three brilliant Circus Skills Workshops for children and parents.
Starlincs- Starlincs brought an exciting visual display of the night sky.
Exotic Animals- Rob Louth brought the wonder of the animal kingdom to life in the classroom.
'Fireworks – Real Science or Just Bangs- Matthew Tosh revealed all about fireworks and firework displays in this exciting show.
Your Big Beautiful Biased Brain- James Soper's show literally turned our world upside down.

But we wanted to make it free for school children to go to so we had to look for sponsors to donate money from local businesses to cover the costs of all the different events and performers. It was difficult to do. I think with more money we could have planned even more. I would love to use my money to fund the next science festival to make sure it is free for school children to come along to.

My Interview

How would you describe yourself in 3 words?

Relaxed, Creative, Quirky

What's the best thing you've ever done in your career?

I got to travel to Mexico in the first year of my PhD to help work out how to make their water less likely to be changed by climate change. I've never been so far, plus I felt like I was trying my best to help people using my research

What or who inspired you to follow your career?

I didn't mean to start this career. I just thought biology was interesting then I thought microorganisms were interesting. I have just followed what I enjoyed, really

What was your favourite subject at school?

I loved music but was terrible at it! I liked history and geography and science, chemistry best

What did you want to be after you left school?

I didn't know at all. I wanted to be a teacher and an author and a doctor,

Were you ever in trouble at school?

No I was good! At university though I would doodle on my notebook all the time when I should have been paying attention

If you weren't doing this job, what would you choose instead?

I think it would be really cool to be a person who tests video games and decides whether they're good or not. Is that a job?

Who is your favourite singer or band?

I like angry shouty music. System of a Down.

What's your favourite food?

Chinese! Lemon chicken with egg fried rice

What is the most fun thing you've done?

I went scuba diving on the coral reefs in Borneo. It was amazing. I just wish I had worn contact lenses in the scuba mask because I can't see very far without my glasses!

If you had 3 wishes for yourself what would they be? - be honest!

I would wish for my eyesight to be 100% perfect, for my family to have a new house and to stop climate change from happening

Tell us a joke.

What do you call cheese that isn't yours? Nacho cheese!
---
---